Ilumae
The expert of homogeneous flexible light guide
The expert of homogeneous flexible light guide
Learn About Our Product and how it can improve your Business
The light guides manufactured by Ilumae were originally invented to address a customer's problem in the entertainment industry. The idea was to backlight a dance floor without the additional space required by other technologies and with as constraint the impossibility to access for maintenance. A first version of our diffusing light guides was therefore developed for this project and was then commercialised mainly in the artistic and event fields. The product has since undergone several major evolutions which now allow it to meet higher requirements, and to be offered in more demanding areas in terms of quality such as the industrial or automotive sector.
Adding a touch of light can help you bring the wow effect to any product. Light is often a synonym of purity, elegance and technology. But it comes with technical challenges like light loss, no homogeneity along the guide or simply too few options due to a lack of customisation. It is exactly to answer those needs that Ilumae developed their flexible light guides.
Ilumae is a company specialised in designing and manufacturing different solutions in Diffusing Light Guides (diffLUX®) for different sectors going from architecture, consumer electronics to car interior lightning, to only cite a few.
Because every customer is different, Ilumae knows better than offering a "one size fits all". Being your partner in finding a unique solution is the main goal of Ilumae and that's why we propose tailor-made products taking into account environment constraints such as temperature, hardness, substance resistance… Ilumae has developed a set of tools for customisation in order to match every designer's expectation. By simple change of raw materials, productions set-up, light diffusion control, use of one or two light source(s), Ilumae offers unique and flexible lighting solutions. It is possible to custom the outer diameter, length, flexibility and ferrule. These luminous diffusing light guides bring great freedom for designers to innovate with light effects on texture, colour, giving the wow emotion to their customers.
Compared to the other products on the market, Ilumae offers a perfect luminous homogeneity along the guide with no significant light loss and no visible hot spots in tight bends. Thanks to the high quality of products, no colour shifting is visible over time and the strict manufacturing standards allow no luminous change to happen throughout production. Paired with the products' high efficiency, Ilumae offer tool-free technology with low initial costs and short development time which allows more flexibility in the development process.
You are looking for a Diffusing Light Guide or a full lighting solution including optics and light sources? Ilumae is your partner. Don't hesitate to contact us with your prototype request.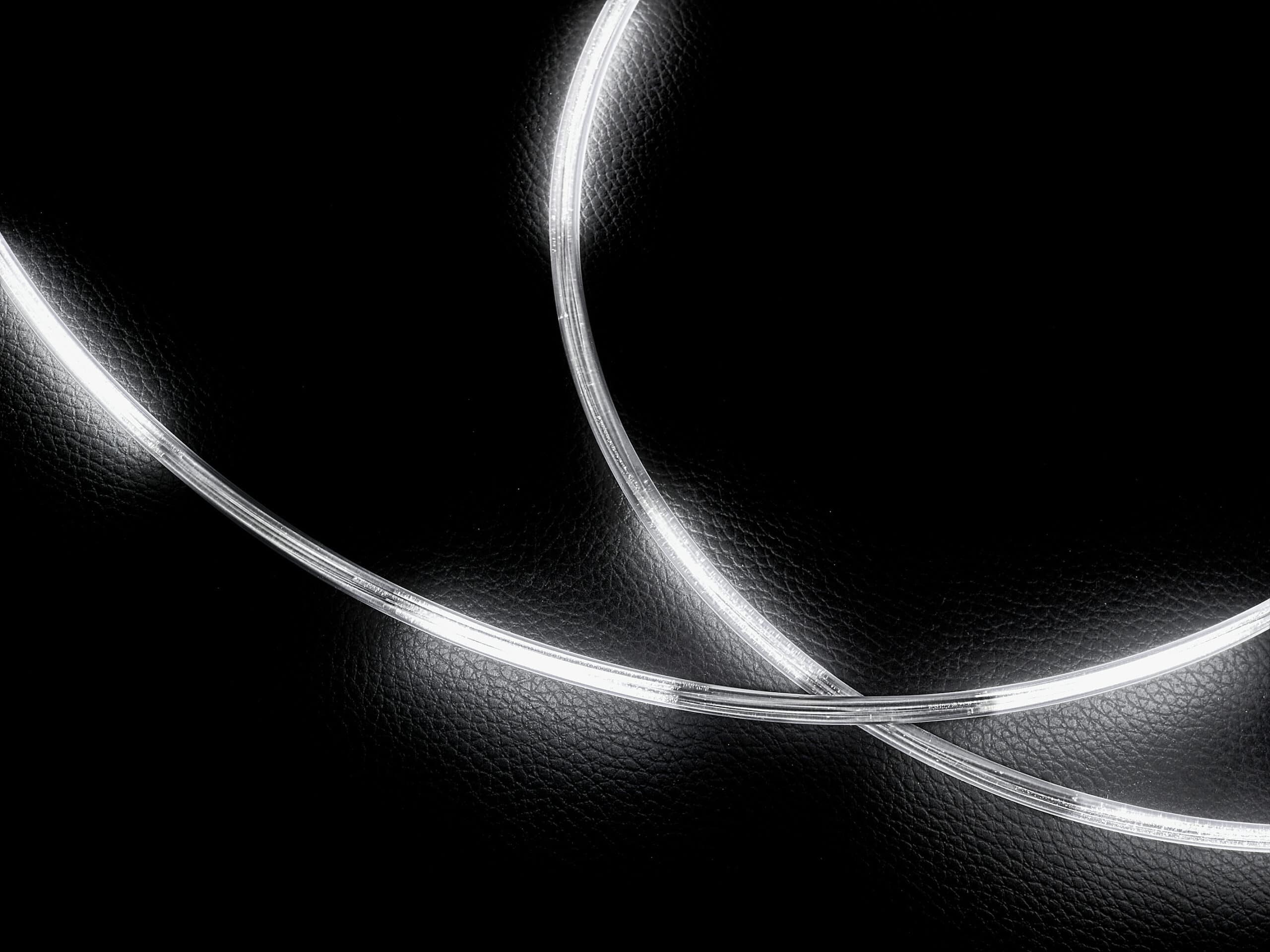 Individual production
Customized products made for you
You are looking for a Diffusing Light Guide or a full lighting solution including optics and light sources, ILUMAE is your partner.